HOUSEHOLD WATER FILTER
Full range of water filter for all your needs.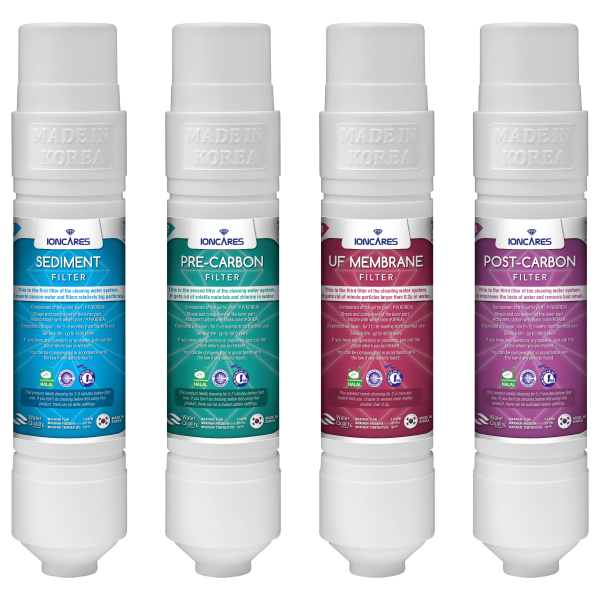 Sediment
It meets source water and filters relatively big particles.

Pre-Carbon
It gets rid of volatile materials and chlorine in water.

UF Membrane
It gets rid of minute particles larger than 0.01µ in water.

Silver-Carbon
It improves the taste of water and removes bad smell.

Alkaline
It adding minerals for proper human development and health.

Post-Carbon
Trihalomethane, residual chlorine, odor, component and water taste improvement